CANCELLED: Harry Mathews, scheduled to perform at Farnsworth Hall on November 2, 2019 has been cancelled
Due to a situation beyond our control, we will have to cancel the dance at Farnsworth Hall scheduled for Saturday November 2, 2019. There were major water pipe breaks (2 or more) that caused extensive damage to the dance floor, building and perhaps foundation. All events at Farnsworth Hall, for the next 2 months, at least, have been cancelled; but we hope to reschedule in the spring.
Sorry for the inconvenience.
Hope to see you at Painted Mountain beginning November 5!
---
The Harry Mathews Show
Presents
The Fall Back Into Fall
Saturday November 2, 2019
For Reservations and to Purchase Advance Tickets:
Go into the Dreamland Villas office located at
320 N. 55th Place / Mesa, AZ 85205
(between Recker & Higley - - on University Dr.)
For further questions please call Cathy at 480-415-9572

3 hour dance and show / All styles of dancing available:
Rock & Roll, 40's, 50's, 60's 70's, 80's and beyond
Waltz, Two Step, Polka, Swing, Ballroom, Line Dancing, and more
HUGH 2,000+ Square Foot Dance Floor!
50/50 Raffle
Door Prizes
Fun! Fun! Fun!
LOCATION: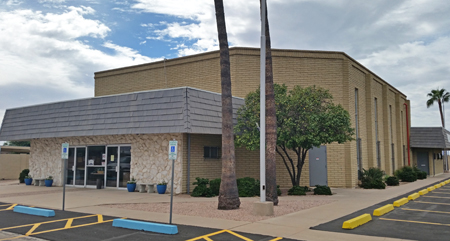 Farnsworth Hall
6159 E University Dr, Mesa, AZ 85205
(480) 832-3461
(On University East of Recker Road in Mesa)


OPEN TO THE PUBLIC!
6PM-9PM
Doors open at 5PM
Advance Reservations Recommended $8 at the door or $15 per couple
Tickets Also Available At The Door BYOB
You can also bring your own snacks (no trays)
Ice provided free and bottled water provided for sale


© Copyright - Harry Mathews - All Rights Reserved